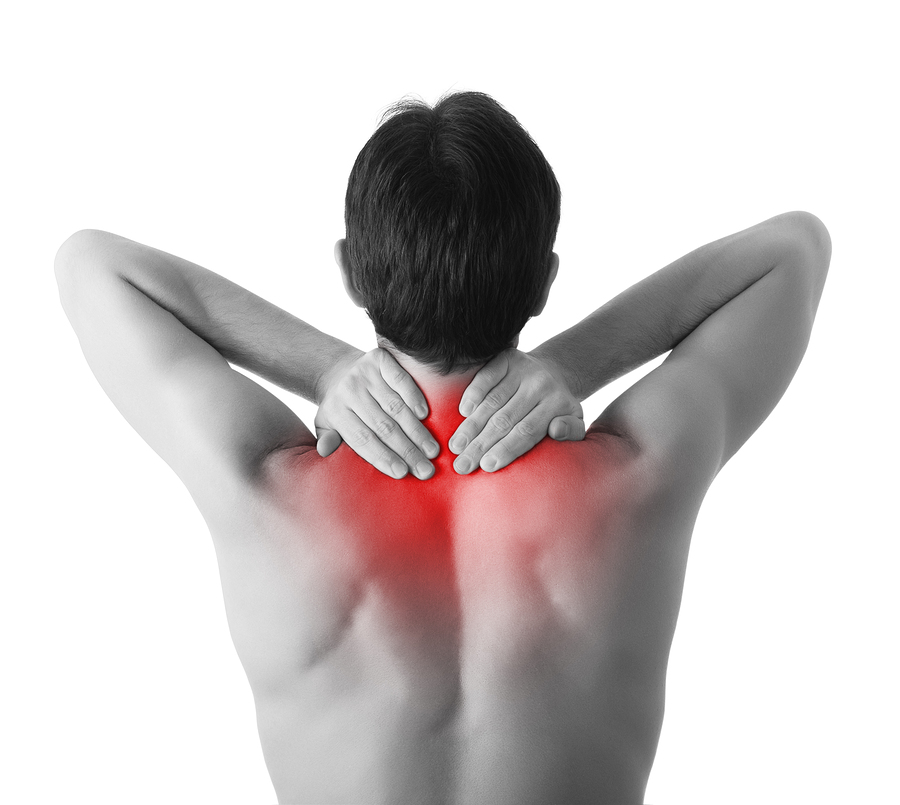 Prevent and relieve tension effectively and naturally. Remedial massage is one of the most effective and readily available ways to prevent and treat muscle injuries, pain and soreness. That's because Remedial Massage is a therapeutic soft tissue therapy, which allows you to experience alleviation from musculo-skeletal discomforts from a variety of causes. It enables the practitioner to successfully treat:
Musculo-skeletal disorders
Assess postural imbalances
Straighten muscle fibres
De-stress muscle and connective tissue
Assist in chronic pain and stress management.
The good news is that Remedial Massage is one of the most effective and natural treatments for stress related conditions.
Short term effects:
Increase of blood flow in the area being massaged and throughout the body generally.
Increase in the lymphatic flow to and from the area treated, reducing pain, swelling and inflammation and speeding up the body's own healing process.
Relief from stress and tension, factors which are known to hinder healing or slow it down, and cause health problems of their own.
Reduction in muscle tension, thereby improving the blood supply to an area.
Increase in muscle tone and help strengthening muscles.
Reduction in blood pressure by encouraging blood flow to the peripheries.
Long term effects are:
Improved general circulation.
Balance of the muscles and joints, leading to a better state of health.
Breaking down of scar or fibrous tissue, restoring elasticity to the joints and muscles.
Greater mobility within the joints of the body.
Greater immunity to further injuries of the same area due to stronger muscles and joints.
Improved posture.
Overall relief from stress.
For further information on our Massage Services please contact Michael to discuss what treatment is best suited for your condition.

Complete Body Dynamics has experienced and fully qualified practitioners which are happy to provide the following for you:
Corporate massages
Workplace massage
Event massage
Office massage
Mobile massage
Why have a regular Massage at your workplace?
Massage at work plays a vital role in stress management for your staff in today's fast-paced society. Current medical research performed by the University of Miami's School of Medicine, indicates that a basic 15 minute chair massage not only decreased job stress but significantly increased alertness and work productivity. Some health benefits of massage may include:
Adds goodwill to your firm.
Increases employee morale.
Prevents long term stress resulting in higher productivity and less health care.
Allows employees to work relaxed, thereby being more effective.
Improves staff relations and enhances work environment.
Helps to attracts and retain key talent.
Increases energy, creativity and mental clarity.
Increases motivation and productivity.
Relief from muscular tension and pain.
Calming of the nervous system.
Improved circulation and elimination of wastes and toxins.
Reduced blood pressure.
Increased mobility and greater flexibility.
Relief from travel fatigue and jet lag.
Relief from anxiety, headaches and migraines.
Relief from eye strain and aching back muscles.
Diminishes insomnia.
How does it work?
Seated massage can be done at the convenience of your desk, workstation, or meeting room
Performed on a 'free running' block session basis, achieving between 4 and 5 sessions per hour, allowing a number of staff to enjoy the benefits of a brief relaxing massage without greatly interrupting their work pattern
Recipient is fully clothed
No oils or creams are used (unless requested), and all work is done through a towel
Soft, relaxing music can be played upon request
A headache, sore neck or back pain can be focused on by your therapist
Health Fund rebates may be available under extended health care plans
Corporate Massage Services are a 100% tax deductible health benefit when offered to all employees. Subject to each company's Tax Officer's approval
Massages are enjoyed by almost everyone!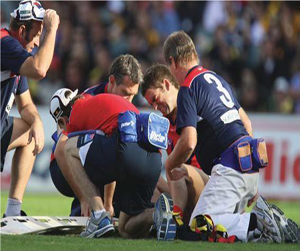 Complete Body Dynamics provides a very valuable First Aid/Sports Trainer Service to a number of organisations as part of duty of care to the participants, spectators and event staff.  All of our staff are qualified first aid officers, trained in management of suspected head and spinal injuries through Life Saving Australia & the use of AEDS/Defibrillators.  Complete Body Dynamics staff rage from registered nurses, physiotherapists, sports therapists, massage therapists and sports trainers. This allows us to make sure we have the right person designated to your specific event. For further information or pricing of our service please send through your enquiry and we will aim to reply within 24hrs. We currently have been the preferred Sports trainers/First Aid service providers for:
FNSW - Football NSW
CIS - NSW Combined Independents Schools
CSSA - Christian Schools Sporting Association
Western Wolves Futsal Club
Prospect United Football Club (State League)
Australian Futsal Association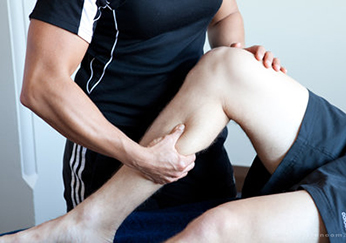 A Sports massage is ideal to treat injuries and as well as a preventative treatment dealing with the health of muscle and connective tissue, range of movement, tone, symmetry, balance of muscle and quality of posture. Sports massage is a form of bodywork geared toward participants involved in sports or just have physically active lifestyles. Three specific principles are vital to understanding what type of sports massage to apply to a client at any given time. We call these principles the "when, what and why" of sports massage:
Timing, Technique and Intent.
Timing:
refers to when the massage is given: pre-event or post-event; during recovery; during a maintenance period; or when an client suffers an injury that requires rehabilitation.
Technique:
refers to what application you utilize, and can include a number of different techniques: effleurage; friction; pettrisage; vibration; shaking; compression; direct pressure; cross-fiber friction; range of motion both active; and stretching.
Intent:
refers to your reason(s) for treatment: as warm-up; to increase blood flow; stimulate neurological pathways; aid recovery from exertion; increase flexibility; improve strength; or improve posture. The staff at Complete Body Dynamics have had experiences and continue to work with some of the following sporting organisations where we provide our sports massage to participants.
Sydney Rebels Touch Football at NTL's Prospect United Football Club CSSA – NSW Christian Schools Sporting Association for Nationals FNSW - Football NSW Futsal State Championships and Nationals
By the way, we don't expect you to be an expert on all our services. That's why, if you don't understand something regarding our services, just call us on 0424680539 or email to rose@completebodydynamics.com.au. We'll provide you with an answer right away.